Secular Catholicism: toward renewed understanding within catholic families whose family members disaffiliated from the church in the archdiocese of boston
A Catholic Research Project by Fr. Carl Chudy, M.Div., M.A.
Xaverian Missionaries, USA
Our Lady of Fatima Shrine, Holliston, MA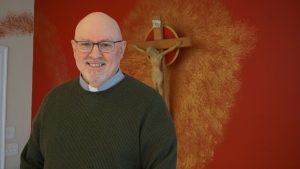 Why a Study on Church Departures in Families
My name is Fr. Carl Chudy, M.Div., M.A., Xaverian Missionary and Interfaith Outreach Coordinator at Our Lady of Fatima Shrine, Holliston, Ma. In my interfaith work, along with dialogue with nonreligious people, I have come across many ex-Catholics and talked with many parents and grandparents of children who left the church, and in numerous cases, left religion all together.
For this reason and more, I am pursuing a Doctor of Ministry Program from Hartford Seminary in Connecticut to study disaffiliation in Catholic families more closely, searching for new pastoral approaches that can help us understand the deep, spiritual longings of our young people and the challenges families face as family members leave the church..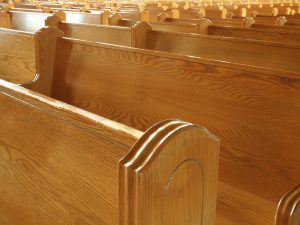 What is Secular Catholicism?
Secular Catholics are typically baptized Catholics who, by the time of adulthood, find themselves having to deal somehow with their Catholicism, They are often called "nonpracticing," "nominal," "religiously illiterate," "relativistic, "inactive," "fallen away," "lapsed," or "bad" Catholics. Unfortunately, secular Catholics then learn to call themselves these names.
Secular Catholics find their Catholicism "in play" at some level, but do not or cannot make of it a regular and central part of their religious lives. There are secular Catholics in most Catholic families in the Archdiocese of Boston.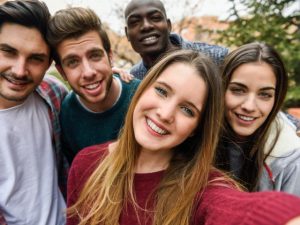 Can the Church give new voice to its strongly embedded commitment to the common good? And can it forge new directions in language, doctrinal thinking, and institutional practices that finds greater resonance with the lived experiences of increasingly secularized Catholics?
Dr. Michele Dillon – University of New Hampshire
Disaffiliated Catholics are not a problem to solve but a grace to the church. They are telling us something about ourselves. What if the disaffiliated is one of the ways the Spirit is operating in and beyond the church? What then is She telling the faith community through the experience of leaving the church?
Dr. Bob McCarty -Going, Going, Gone Study
We are seeking participants for the study

Multi-Generational Catholics, Multiple Views of Faith, Meaning, and Belonging
We are seeking to ask Catholic families within the Archdiocese of Boston to assist us in this study. We hope to have three focus groups (6-8 people) of active Catholics who have children or loved ones who have left the church in which they were brought up in, to any extent.

We are also looking for younger people in the Archdiocese of Boston, 18 – 55 years of age who were brought up in the Catholic Church but who now no longer practice, or do not consider themselves Catholic anymore. As in the older generational group we hope to have six to eight people in three different focus groups.
Each focus group will entail having a one and half hour session of discussion around their experience, with a few questions from the moderator. In this way hope to deepen our understanding of all as we seek ways to bridge these generation gaps.
Finally, all of the discussions will be recorded, transcribed, and analyzed to discover new understandings in the many different experiences of disaffiliation in Catholic families.
Contact us for more information
OTHER STAKEHOLDERS IN CATHOLIC DISAFFILIATION
RELIGIOUS EDUCATORS & CATHOLIC SCHOOL TEACHERS
YOUTH AND YOUNG ADULT MINISTERS
CLERGY
CAMPUS MINISTERS

VITAL LINKS TO THE DEEPEST LONGINGS AND MEANING, SPIRITUAL LIFE OF OUR YOUNGER GENERATIONS
SHARE WITH US YOUR EXPERIENCE
Together with Catholic families, pastoral leaders and teachers also accompany our young people who experience important doubts about their place in the church and many questions about its teaching and relevancy for their own lives. Would you share with us your own experience of Catholic disaffiliation with those you minister with? Your own insights, experiences and questions would be an important part of this study.
Please Share with Us your Experience
© 2020, Xaverian Missionaries USA . Fr. Carl Chudy, SX. All Rights Reserved
a 501(c)(3) nonprofit organization